[ad_1]
Jack O'Rourke first rose to prominence with his ode to misunderstood youth and growing up gay, 'Silence', became a flagship song in the Irish Referendum on Marriage Equality and won the songwriting competition of Nashville songs (judges included Tom Waits and Bill Withers).
He has since established himself as one of Ireland's top songwriters and a live favorite and has just been nominated for an RTE Folk Award.
Jack has collaborated with electronic artist Kormac on 'New Day' and has made regular appearances on Other Voices (most recently with Denise Chaila, Villagers and Loah).
His recent singles "Opera on the Top Floor", "Patsy Cline" and "Sea Swimming" are among his most emotionally raw compositions to date. He writes about inspiration, the savagery of love and the healing of grief.
For the recording of Wild Place, Jack and his band moved to Triskel Christchurch in Cork and used Triskel's wonderful acoustics and grand piano with contributions from Crash Ensemble members Clare Sands and Hugh Dillon.
"Wild Place has songs of love and loss, beautiful misfits, nature and the wilderness," says Jack.
"There is also freedom and rage in there, alongside questions about race, friendship, a world still Covid, my dreams and swimming at sea. Piano and singing are at the center, but there are elements of folk, roots, blues, Americana and chamber music. There's also a song, 'Strange Bird' written over the past year and a half – a drone, recording a town during the lockdown and everything we've lost and gained. He is hugely influenced by John Prine. "When John Prine died during Covid, it was a Bowie or Cohen or Prince moment – I was heartbroken without knowing him personally – his words and style meant so much, and his writing always floored me. "
Jack O'Rourke's new album Wild Place is now available. Jack plays Dolans Limerick on Friday, November 12.
www.dolans.ie for tickets
Sign up for the weekly Limerick Post newsletter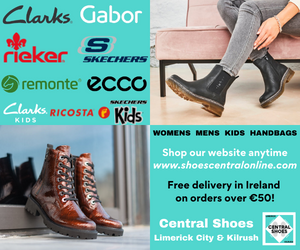 [ad_2]