South African legend Black Coffee has teamed up with fellow musical talent SA Ami Faku on new single 'There's Music in the Air', out now on Gallo.
The last gallo Remixed release, a project that has garnered interest from the global music-making community following a series of recent reimaginings of its distinguished catalog, 'There is music in the air' is an infectious modern remake of the 1976 classic by Letta Mbulu. One of the most important releases of its time, the song symbolizes a time of struggle for freedom in apartheid South Africa.
The new overhaul of Black coffee marks a milestone for South African music and its growing influence around the world. "This remix is ​​the one that is close to my heart because it represents so much the struggle, the perseverance and the courage that my country has always shown.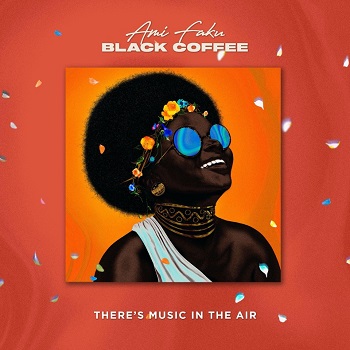 We've taken our roots and splashed a modern twist – I'm thrilled to have this released for ears around the world," Black coffee said. He follows the German dance music visionary Henrik Schwarzis the remix of Ladysmith Black Mambazo Track 'Ayikh' Indaw' Enjengekhaya'.
Establishing himself as one of the biggest stars of the global electronic music scene, Black coffeeHis diverse production style has earned him recognition across the globe. His penchant for production and vast musical knowledge launched the South African DJ scene and brought his cultural perspective to clubs and festivals around the world.
After releasing his multi-award winning debut album pieces of mehis profile continued to grow as he found himself collaborating with the likes of Drake, Alicia Keys and David Guettalater dropping Grammy-winning album Unconsciously Last year. More recently, he produced Duckthe scrapbook of Honestly it doesn't matter.
A breathtaking modern interpretation, 'There is music in the air' is another landmark release from the era of Gallo remixed.
Listen to the track below.