[ad_1]
After one of their most prolific years on record, Danish trio WhoMadeWho are starting the new year as they intend to continue. Following the critically acclaimed release of Silence & Secrets in November, the internationally renowned live band are now looking to expand the success of the third single from their upcoming seventh long-player, as they ask the iconic German artist and Silence & Secrets co-producer Frank Wiedemann to release his version of the captivating hit record.
Having carved out a reputation for himself as one of the most important artists to emerge in the electronic music scene over the past two decades, Frank WiedemannThe rise of global stardom has been remarkable to say the least. Needing little introduction, the German musician and label owner of Interior visions and Bigamo music is better known as half me and is also a member of electronic music acts including Schwarzmann and Howl.
No stranger to Silence & Secrets – having already brought his studio expertise to the original mix just a few months ago alongside the co-writer Jens kuross – the iconic German pillar is now committed to releasing its own special take on the melancholy and melancholy cup.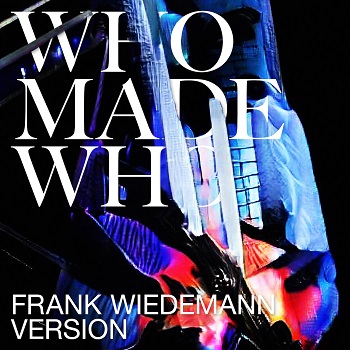 "I won't call it a remix, "said Wiedemann, speaking of the dossier. "Rather, it was an earlier finished version that happened during the process of creating the original song."
With a warm modular introduction and sleek instrumentation giving way to Høffding by TomasMelancholy topline we see Wiedemannthe luscious sound experience of merging with the hypnotic spirit of Who made Whomusical brand to create an eclectic yet familiar sound journey that leaves the listener guessing throughout. While subtle piano chords and ethereal tones give way to deep, muffling basslines and a climax of distorted harmonic synthesizers, Frank's versions bring the original closer to the dance floor, as he delivers a moving hymn that will be remembered for a long time.
In the years since their creation Who made Who have established themselves as one of the definitive underground bands of their generation, renowned for their exceptional understanding of emotional depth, heart-wrenching melody, and inspirational songwriting.
The group, made up of Tomas höffding, Tomas barfod and Jeppe kjellberg, inject consummate professionalism into exceptional performances all over the world, from Roskilde at Sonar, melt! at Burning man and have produced seven albums and a plethora of EPs, singles and remixes on labels like Kompakt, Innervisions, Life & Death.
With Barfodpenchant for electronic music poetically juxtaposed with Høffding and KjellbergWith their respective backgrounds in rock and jazz, their music is an electrifying combination of sounds, fusing a variety of influences to produce a unique sound imprint that is emotional, compelling and immensely satisfying.
Listen to the track below.
[ad_2]