After releasing "Pulling Me Under" with Phoebe Tsen on Purified, Heard Right dropped by to talk to us about the release and what's to come.
---
Progressive, melodic house continues to grow in popularity and while many stalwarts of the genre have taken it further, emerging talent is helping to develop it even further. One of the artists who has been at the forefront of this movement on the scene lately is Of course.
Since first bursting onto the scene years ago, this Belarusian producer has displayed his immense production abilities which have landed releases on labels like Colorize, PRGRSSNand Armada Music subtag Declaration!. This early support paved the way for Heard Right to make an even bigger splash in 2021 with tracks like "Voice" and "Retrospective" with Dysseas well as EPs on Purified including Overview with Floa and On the Edge with OAI.
This year, Heard Right took an even deeper journey into melodic house and the progressive realm by dropping "Runner" with Jope and the To be Myself PE with Anriu. More recently, he returned to Purified dropping "pull me under" with Phoebe Tsen and is gearing up for her debut album to also be released on the label this summer.
Seeking to better understand the spirit of Heard Right, we caught up with him to discuss his beginnings, his creative process and much more. Listen to his exclusive guest mix on SoundCloud and read on for the full conversation!
Stream EDMID 318 Guest Mix || Heard on SoundCloud:
---
Hi Heard Right, thank you so much for taking the time to chat with us today. Before we get to your most recent work, let's back up a bit. When did you develop a passion for electronic music? Were there any specific artists that influenced you early on?
I started getting into electronic music when I was 14-15, listening to various radio shows and making cuts from mixes to listen to on my phone and computer. When I started my career as a music producer, I was inspired by artists such as Egoism, Umek, Weekend Heroes, Format:B. Since the beginning of my journey, I have been a fan of minimal techno and tech house. At that time, they had a great influence on me.
You've found your place in the realms of progressive and melodic house, and you're really thriving there. Is there anything specific that drew you to these genres?
Yes indeed. I found myself in these musical genres and I feel really comfortable when I do progressive and melodic house. These genres attract me with their lightness and their melody because in my soul I have always loved quieter music that makes you think and feel.
You've released a number of fantastic solo tracks over the past few years, but your collaborations with other artists like OAI, Fløa and Furcloud have also been amazing. Do you put yourself in a different mindset when producing collaborations versus solo tracks?
The writing process itself is no different, but I think I'm better at working and finishing my partners' tracks than working solo. That said, I try to show in solo tracks that I can make good music and that's very important to me. I'm very happy that people like my tracks because I mainly work for them.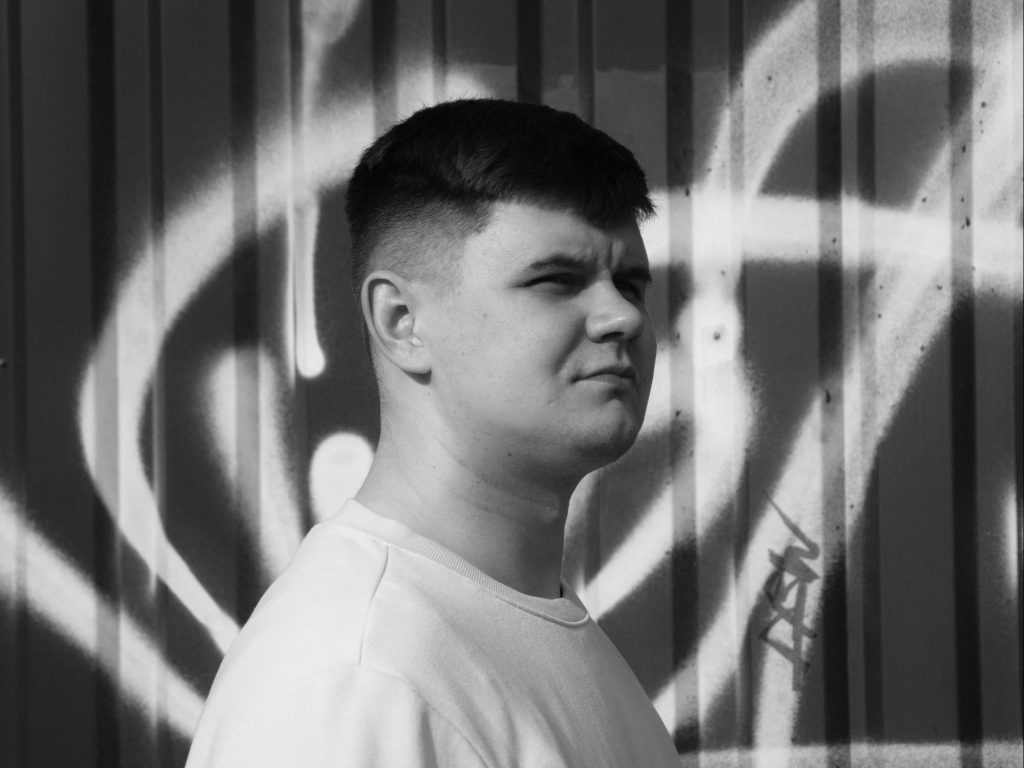 While your other releases this year have been stunning, "Pulling Me Under" with Phoebe Tsen is also an absolute gem. What brought you together with Phoebe for this track? Can you explain the production process to us?
Thank you so much for the kind words on "Pulling Me Under". I really appreciate that. When I finished the first instrumental tracks for the album, I asked the team at the Purified label to help me find some great vocals for those tracks. After a while the label team showed me a demo of Phoebe and I really liked her voice and timbre. So we started working on the track, which eventually became the first single from my next album. I'm extremely happy with the final version and this track holds a special place in my heart. I'm very happy that people liked this track, because we received a lot of positive feedback from the public.
"Pulling Me Under" Is Just A Taste Of What To Expect On Your Upcoming Debut Album dreams. What can you tell us about the creation of this album? Were all his tracks created with this specific release in mind, or did some come from other projects?
In my opinion, listeners are in for both pleasant surprises and familiar sounds. The main thing for me was to do something new for this release, but at the same time stay true to my sound and my style, and the techniques that listeners love in my tracks. A particular aspect is the melody of the tracks, which is present in almost all the works on my album.
As an artist currently rising through the ranks of the scene, what does the support you've received from labels like Purified, Colorize, Enhanced and more mean to you?
I appreciate the work of each label I have collaborated with so far, thanks to them they introduced me to their audience and I received from them the most important thing which is love for my music and listener attention. So I want to say a big thank you to them!
Digging a little deeper, what has been the biggest struggle (besides the pandemic) you've had to face so far in your career? Did you manage to overcome it?
I had a problem with working on the tracks before a release… the expectation of the release itself and the thought of it didn't allow me to calmly work on the tracks and finish them. I have now overcome that and am very happy to not dwell on these things and work on the music without any problems.
Finally, with the release of your debut album on the horizon, what other goals do you have on the agenda that you would like to achieve next?
It's a good and difficult question at the same time. I guess I would like to develop more musically and work mainly on solo vocal tracks with great singers and maybe do an album in the future with only vocal solo tracks. I think it would be interesting to implement and work on this project.
---
Follow Heard Right on social media:
Facebook | Twitter | Instagram | SoundCloud | Youtube