After leaving Los Angeles following the initial announcement of The Last Goodbye tour, ODESZA officially announced a date at the Kia Forum.
---
ODESZA is back! Fans were able to enjoy the singles"Better now," "the last farewell," "Love letter," and "Behind the sun" so far the last farewell before its official release on 22nd of July and even got a cinematic taste of the album during HP's Antarctic Experience at Coachella. All of that combined, it's safe to say that excitement is at an all-time high for the inevitable live-action return of the beloved Seattle-based duo.
In March, ODESZA announced a 26-city North American tour that will stop in cities like Seattle, Phoenix, Dallas, Montreal, Denver, and Vancouver before wrapping up in San Francisco at the Shoreline Amphitheatre. Los Angeles was not on the initial list of cities the beloved duo was scheduled to stop in, leaving fans wondering what they had in store.
Now, after teasing a show in Los Angeles by flaunting its skyline, ODESZA has officially announced a date in Los Angeles for August 11 to The Kia forum. This show is sure to be a night their fans won't soon forget, especially with two other incredibly talented artists, Tycho and Golden featuresjoining in the festivities for this leg of the tour.
If you're in Southern California and want to be one of the first to see ODESZA perform their new album live, be sure to sign up for the fan presale. through their website. Pre-sale tickets for fans go on sale Thursday May 12 to 10am PT. If you want to push your luck and wait for the general sale, be at your computer and ready to buy tickets on Friday May 13 to 10am PT because they are sure to sell out!
---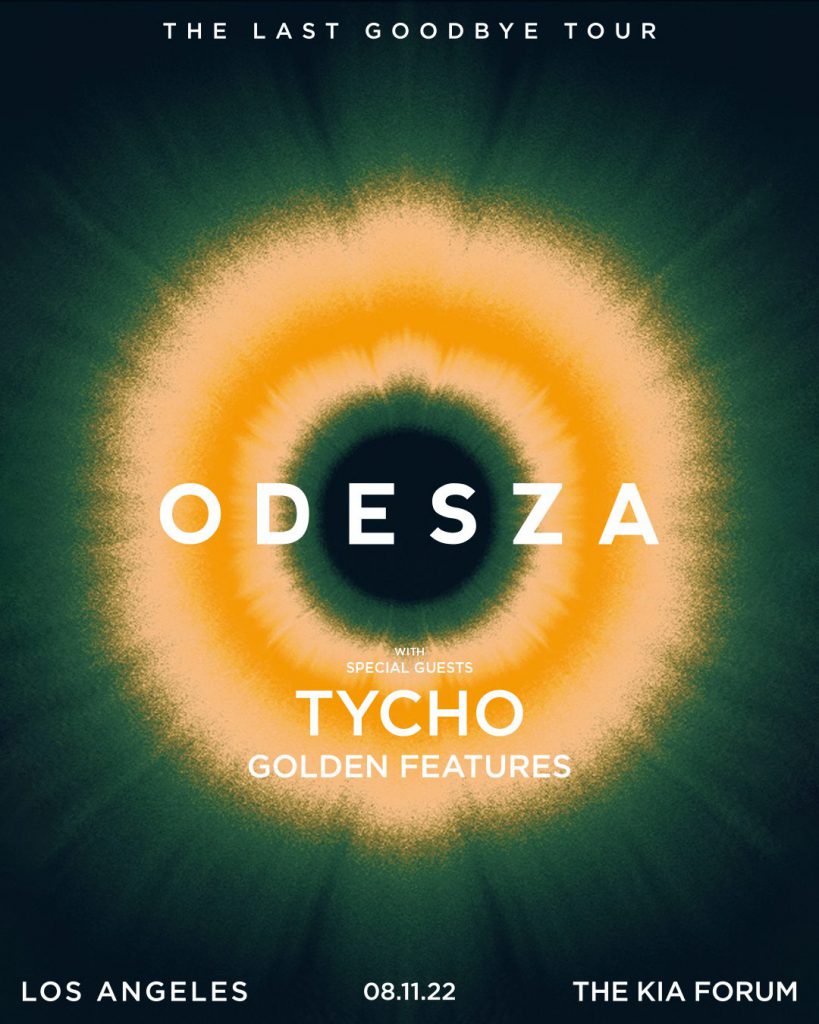 ---
Follow ODESZA on social media:
Website | Facebook | Twitter | instagram | SoundCloud